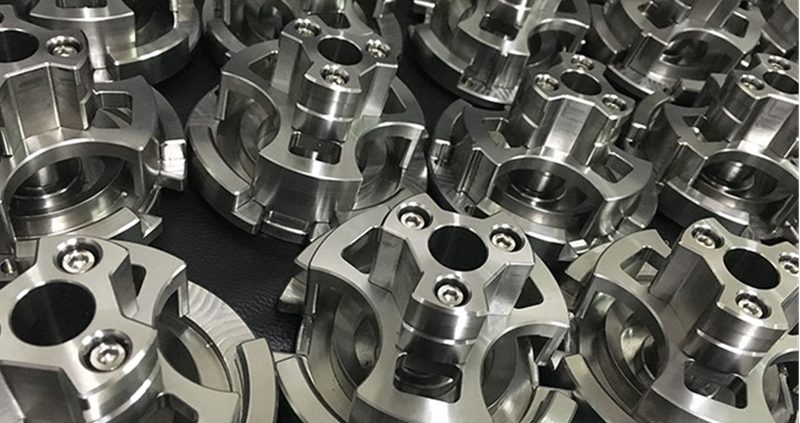 CNC Machining Prototype
CNC rapid prototyping,a processing with fast producing speed,using raw material to manufacturing prototype by CNC machine.The cnc machined parts with nice surface finish,especially after painting,silk-printing and PVD coating, the surface's effect is very closed to the moulding machining parts.
CNC manufacturing can use ABS,POM,PC,PA,metal and other material to machining prototype for satisfying different customer's request.However,the prototype will have very great strength and toughness if the machined material is with high quality and high density.
The Cost Of CNC Precision Machining
1.The material cost is lower if using pure ABS,PP and the other pure material.
2.CNC machining process need to program the procedure and split the parts sometimes,but one cnc machining equipment needs to be operated by 3 or 4 workers,that's why cnc machining takes more labor cost.Therefore,the cost of cnc machining is up to the complexity and the expending of material.More complex parts needs more workload for splitting and programming,which means will takes more working time and machining cost.
The Advantage Of CNC Machining
1.Using engineering plastics has cheaper price and more selection of materials.
2.The cnc machining equipment with more stable performance,is easier to operate.
3.CNC machining processing is more suitable for producing the parts with large size and simple structure.
The Material That CNC Machining usually use
ABS 、PC、POM 、PP 、PMMA、Nylon、bakelite、aluminum alloy、Zinc alloy、mild steel、copper、stain steel,etc.,PTFE,PBT,PPS,PEET also can be machining material.
https://e-make.co/wp-content/uploads/2019/11/cnc-rapid-prototypes.jpg
500
800
administrator
https://e-make.co/wp-content/uploads/2017/10/logo.png
administrator
2019-11-08 12:11:50
2019-11-08 12:11:50
CNC Machining Prototype