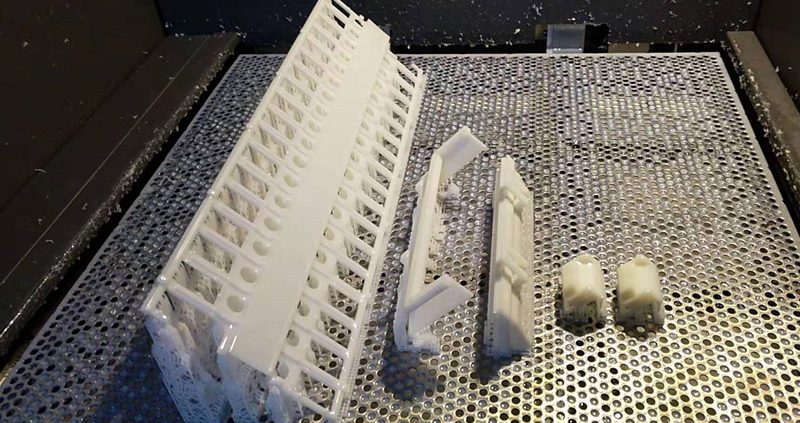 The Advanatge And Disadvantage Of SLS 3D Printing
Advantage
1.Most materials can be used for SLS 3D printing,such as ceramic powder,nylon powder,etc.
2.The precision of parts by SLS printing is about ±0.2mm.
3.SLS printing do not require the structural support when working.
4.The material for SLS printing have high utilization,and the price is cheaper than the material for SLA printing.
Disadvantage
1.The surface of parts by SLS printing are rough.If you need the parts with smooth surface,SLA printing will be better.
2.There will have bad smell when printing.
3.The machining time is longer than SLA much because SLS printing need the preheating time and the cooling time.
https://e-make.co/wp-content/uploads/2021/03/3D-Printing-Prototyping.jpg
500
800
administrator
https://e-make.co/wp-content/uploads/2017/10/logo.png
administrator
2021-03-24 08:13:53
2021-03-24 08:13:53
The Advanatge And Disadvantage Of SLS 3D Printing